Packaging Sales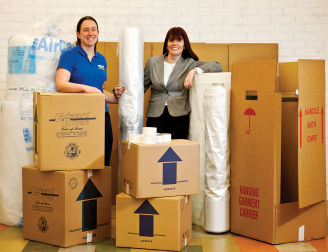 Photograph courtesy of the Best Business Guide Ltd.
The packaging you need at the price you want to pay.
If you wish to manage your own storage or move, we can offer a comprehensive range of packing materials at very competitive prices. Quite simply, you name it and we probably have it – including cartons, bubble wrap, bed bags, paper, tape and plastic crates. In fact, we sell as many cartons to people organising their own moves as we undertake actual removals.
To purchase supplies from us, simply give us a call. Your items will be waiting for you to collect, or for a small charge we're happy to deliver anywhere on the island.